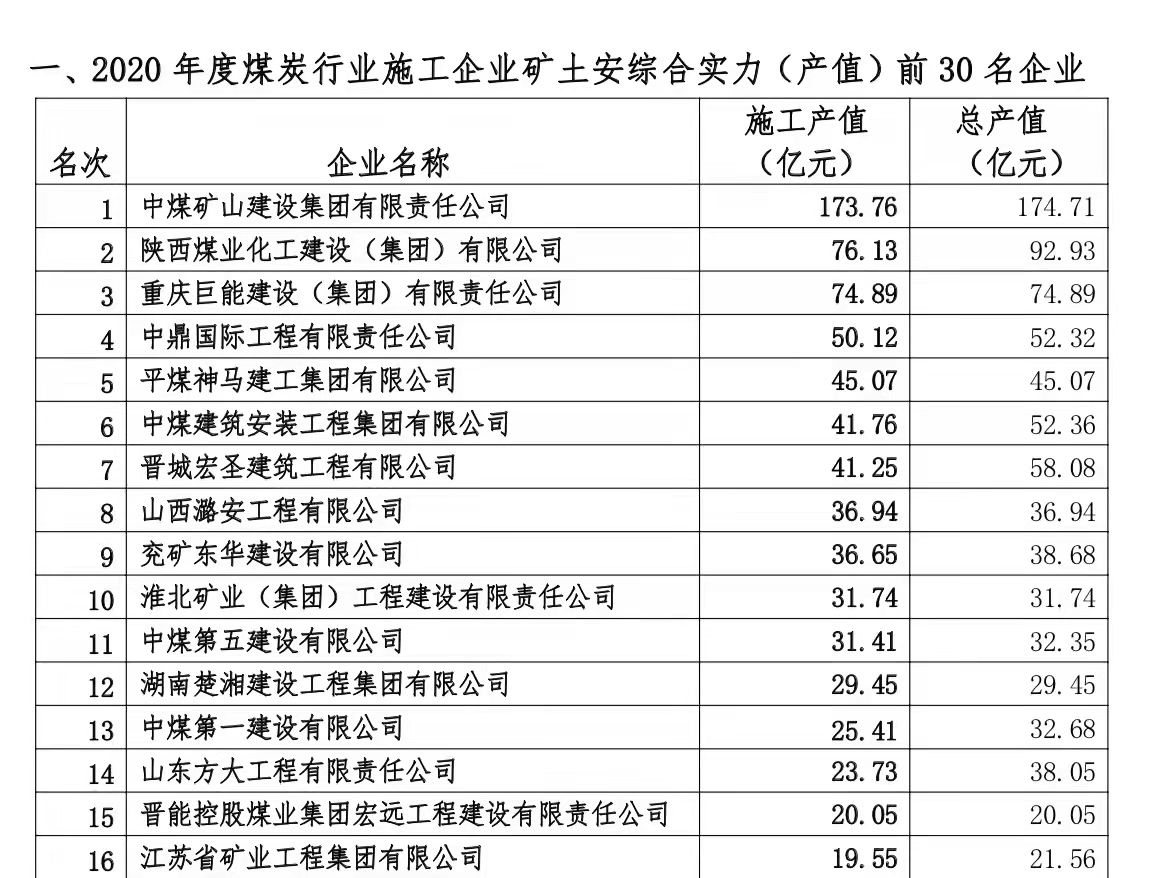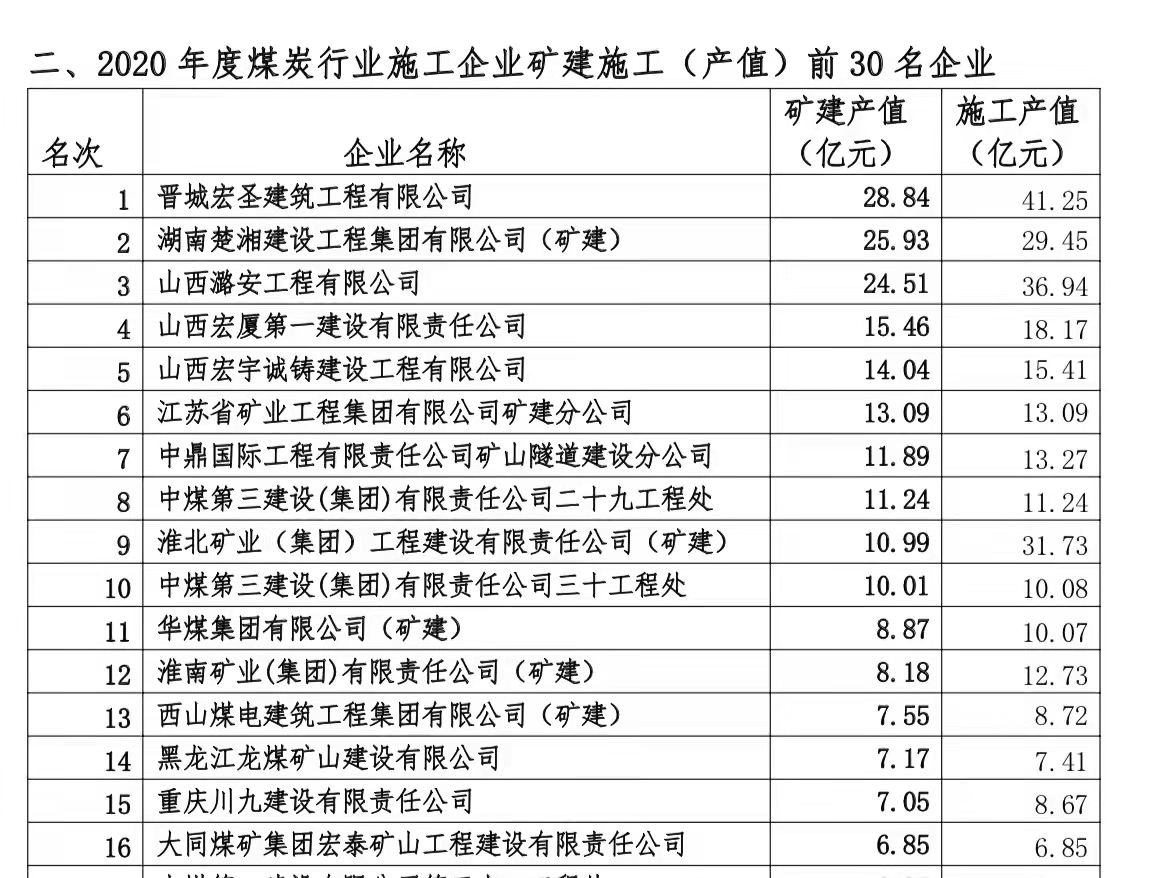 Recently, it was learned from the notice on the strength ranking of construction enterprises in the coal industry in 2020 released by China Coal Construction Association that the comprehensive strength of Chuxiang construction engineering group ranks 12th in China and the strength of mine construction ranks second in China.
It is understood that this strength ranking is carried out by China Coal Construction Association according to the 2020 annual statistical report submitted by each construction enterprise and the construction output value indicators of the completed three types of mine, soil and safety projects, which reflects the overall development status of the coal industry and the comprehensive strength, market competitiveness, industry influence and steady rising ability of each coal construction enterprise,It provides a useful reference for promoting the transformation and upgrading of the industry, highlighting the competitive advantages of construction enterprises and expanding a wider market space.
In recent years, Chuxiang Construction Engineering Group adheres to the development concept of "innovation, high quality and high efficiency", takes improving quality and efficiency as the goal, takes production and operation as the center, and takes standardized management as the basis, overcomes various difficulties and adverse factors, actively promotes concept renewal, management innovation and technological innovation, significantly improves the management level, and achieves remarkable results in team construction,Various economic and technical indicators have been greatly improved, laying a solid foundation for the company's high-quality development, and further promoting the company to build a development pattern of "building a brand in mining, increasing the scale of housing construction, improving benefits through trusteeship, strengthening the chain of property design, and overseas engineering service strategy".